A Curriculum that Matters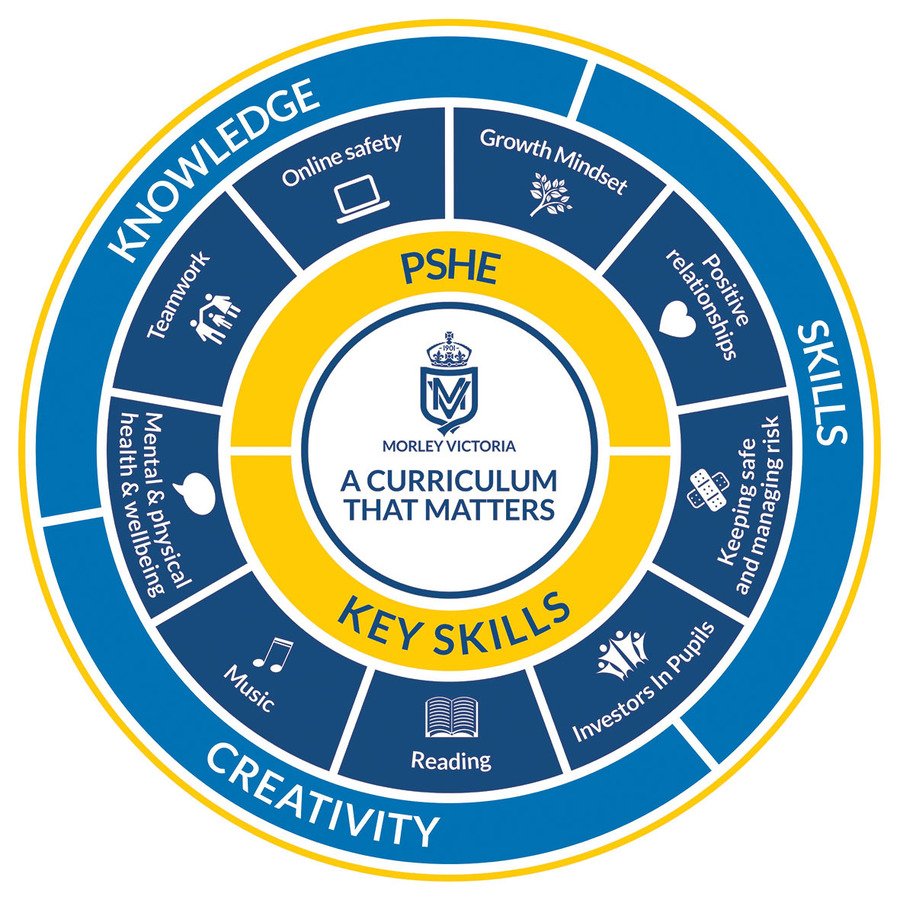 'Learning is defined as an alteration in long-term memory. If nothing has altered in long-term memory nothing has been learned.'
Sweller J, Ayres P and Kalyuga s (2011). Cognitive load theory (Vol 1). Springer Science and Business Media
'A curriculum exists to change the pupil, to give the pupil a new power.'
Christine Counsell - The indirect manifestation of knowledge:(B) Final performance as a deceiver and giver. (April 2018)
At Morley Victoria we pride ourselves in having a curriculum that is planned with our children at the heart of it - it is tailored to suit the needs of our pupils and challenges everyone that attends our school. It is an ambitious curriculum built around knowledge and skills. It provides a range of activities, opportunities, visits or visitors for all children working at a range of different levels. Our curriculum is adapted and moulded to the needs of individual classes and at the start of a unit of work the children have the chance to discuss what they already know and what they would like to know about that topic. An area is always planned taking into account the children's prior knowledge and the end goal, giving high priority to the knowledge the children require, the skills they will have to develop and vocabulary the children will need to know and understand. We then work hard to revisit and recap so that this learning is transferred to long term memory.
When the children enter Key Stage Two they may be given learning log homework linked to their topic or an open ended challenge. This gives each child the opportunity to display their knowledge in their own unique way.
If you would like to know more about how our curriculum is structured please read the documents below. If you would like any paper copies please contact the school office.